Waste thatchreed disposal and thatched roof removal
Save time and money?
Let us help you dispose of waste thatchreed! As a thatcher, you can save time and money by letting us dispose of your waste thatchreed. We can dispose of larger quantities of thatchreed in a shorter time. The advantage: you no longer need to bunch up the thatchreed or drag them to a container with a fork or shovel. Moreover, nothing breaks, as we remove the waste during construction with the truck-mounted crane. This all has financial benefits too...
Save an average of 250 euros
Clearing and removing 150m2 of thatched roof with three people will quickly take a day's work (3 men x € 240). These hours are easily halved if you enlist our help (3 men x € 120). In addition, you save costs on the delivery, rental and collection of a container (at € 175). All in all, you save an average of €250!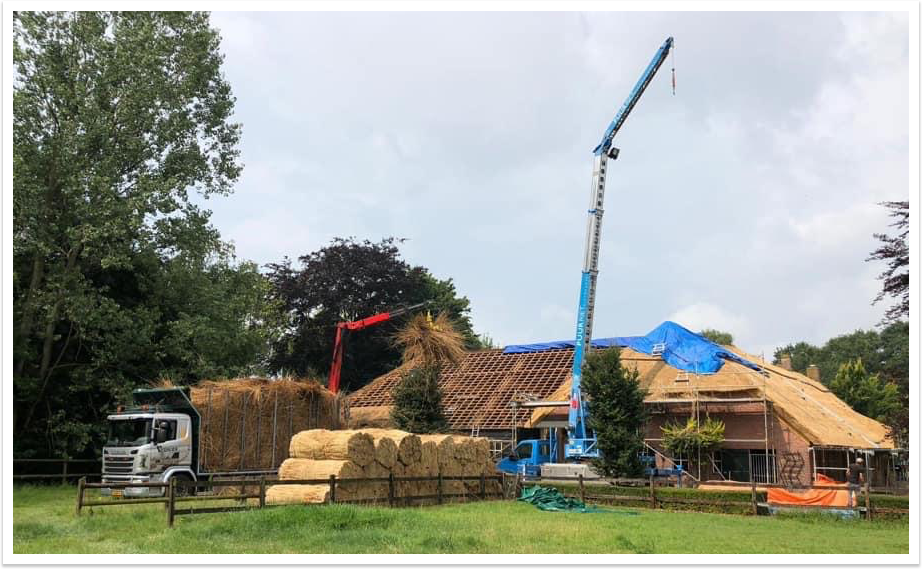 Remove thatched roof
We can handle thatchreed removal accurately with the knowledge we have passed on from generation to generation. We know better than anyone how important it is to do this properly, to ensure that you, the thatcher, can do your job effectively. Whether this involves an entirely new roof or replacing your thatchreed, thatched roof removal involves a lot of work.
As we know that thatching is a big task in itself, we are here to ensure that you can get started quickly. We take care of all the work involved in removing thatched roof and disposing of the waste, so you no longer have to worry about it.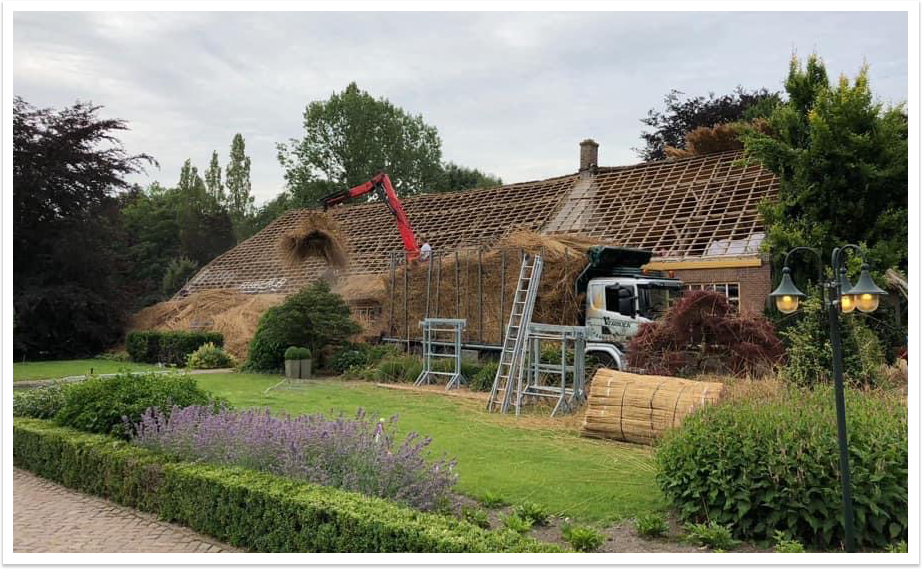 Quick and economical removal of your thatched roof
Demolishing and dismantling a thatched roof can take a lot of time. Thanks to our excellent workforce, we ensure that the work is done quickly and cost-effectively. Getting off to a good start, we ensure that you, the thatcher, can start work in the afternoon. In addition to the time taken to remove a thatched roof, this job also involves a lot of waste. We take care of these tasks. When removing a thatched roof, we work with a truck-mounted crane. This allows us to pick up and offload the waste created when the roof is demolished.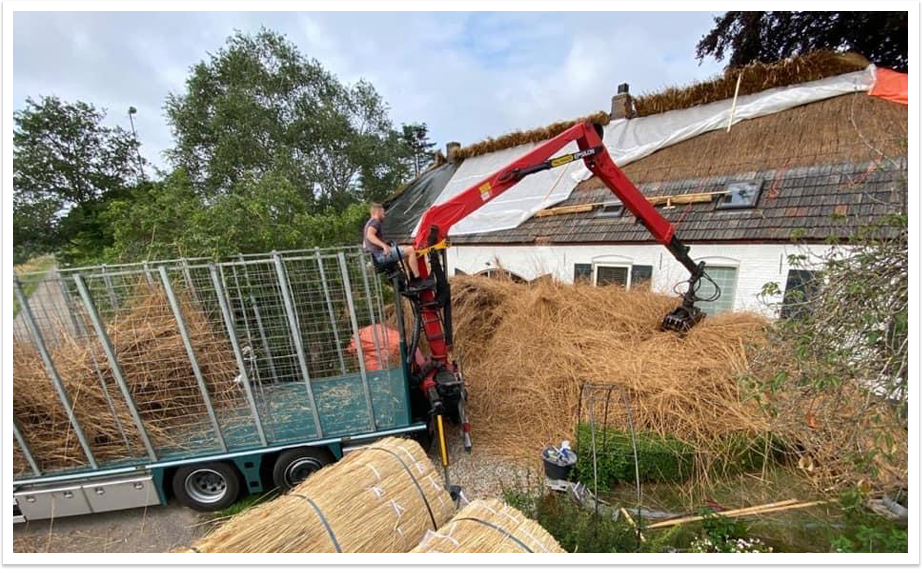 All benefits at a glance
Cost savings of €250 on average
Less damage to garden or paving
Less dust collection
Same-day, as early as noon start carpentry or thatching work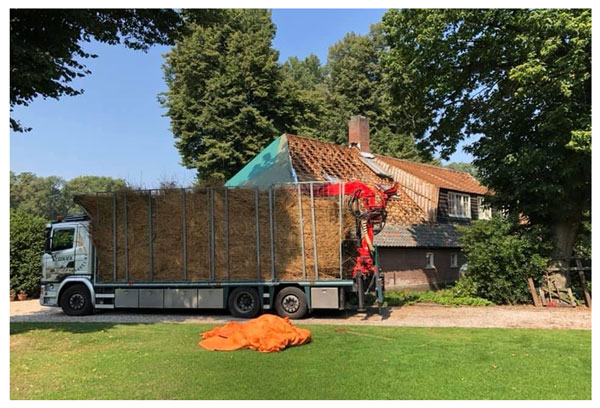 In short... Let us help you get rid of the nastiest part of thatching as quickly as possible!