We would like to be of service
We only sell our reeds directly to the thatcher. However, this does not mean that we cannot be of service to you. We will be happy to help you find the right thatcher. Do you already have a thatcher? Then come and have a look at our different types of thatch. We will be happy to advise you on which thatch best suits your home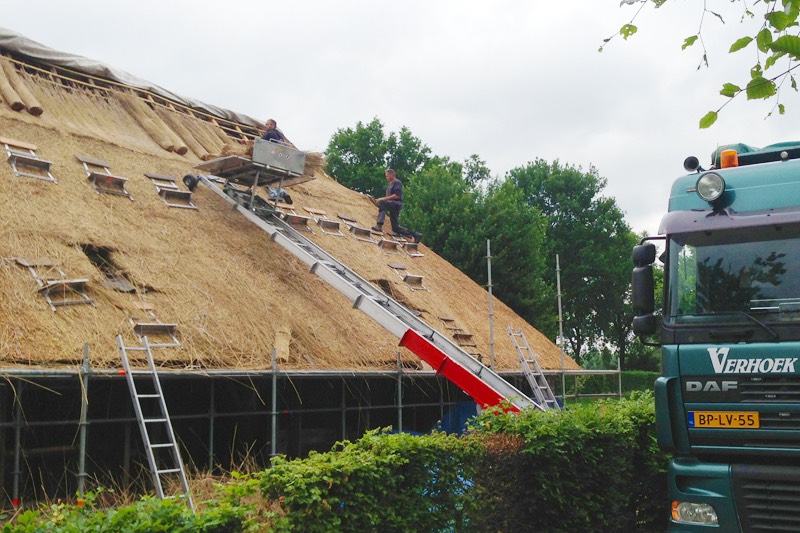 Find your thatcher
Let us help you find the right thatcher - who works with our quality thatch.
Get in touch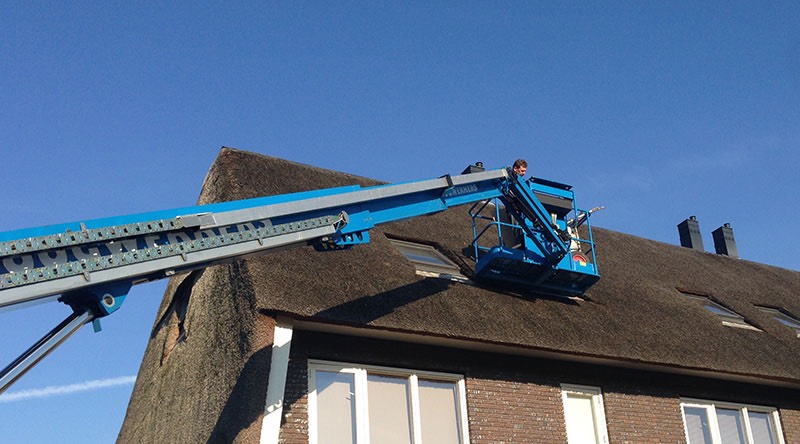 Algae and moss cleaning
Enjoy your roof for longer? Let us help you by cleaning algae and moss!
More cleaning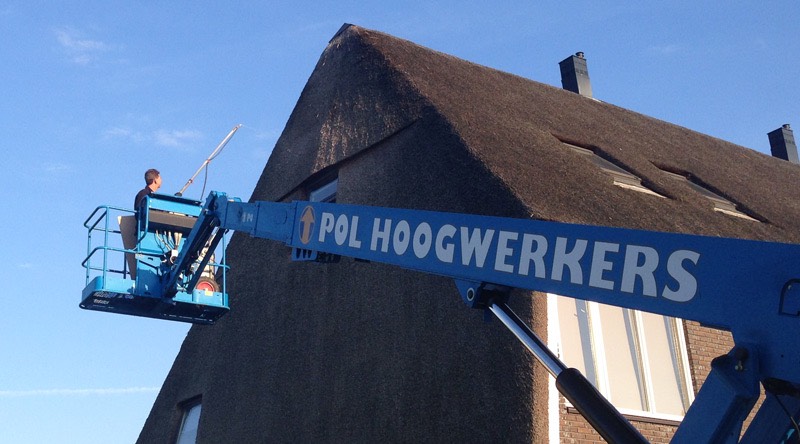 Fire retardant
Are you making your thatched roof fire retardant? Get your roof impregnated!
More fire protection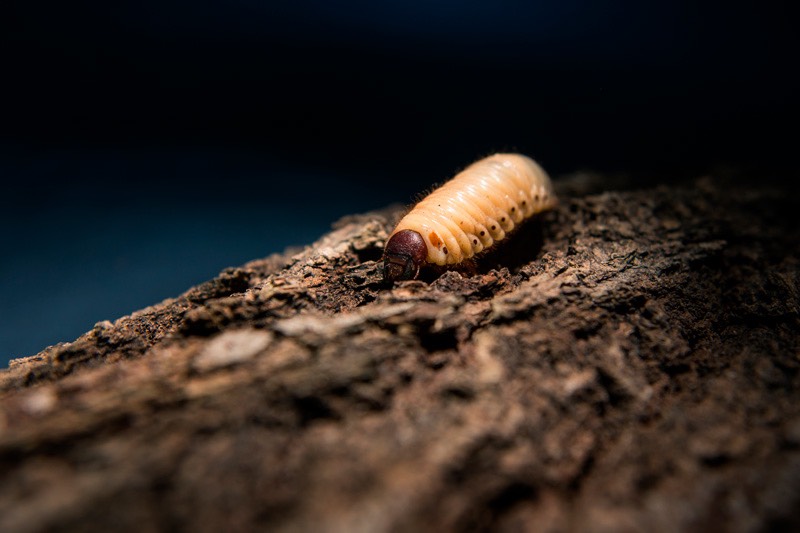 Woodworm and longhorn beetle
We help you control and prevent the presence of woodworm and longhorn beetle.
More pest control
-->
From tiles to thatch
Are you considering exchanging your tiled roof for a thatched roof? Then don't hesitate any longer! After all, a thatched roof does wonders for the appearance of your home. Moreover, thatch is an eco-friendly roofing material with a much higher insulation value than tiles. Convinced? We are happy to put you in contact with thatchers who work with good thatch.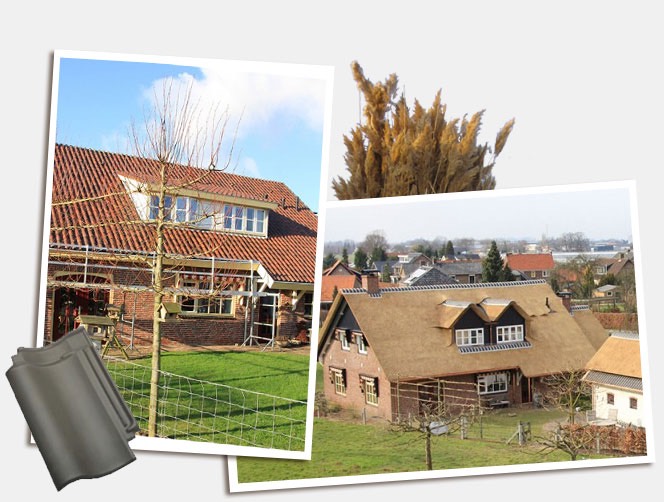 Our passion, your quality
We love selecting the very best thatch qualities time and again. To do so, we travel to the most distant destinations. This allows us to delight you with a unique and versatile range. We are also happy to give advice. After all, it would be a shame not to share our years of experience with you!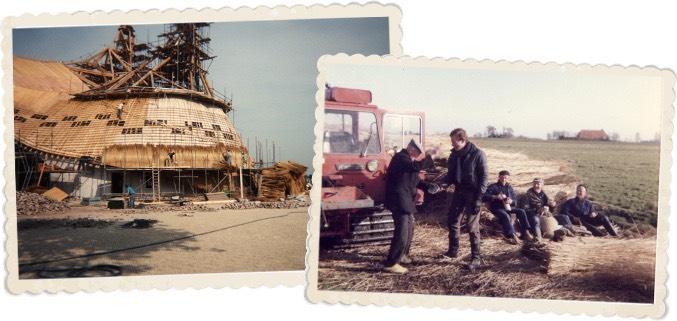 Our thatchreed
We provide you with first-quality dry and healthy thatch. These thatch varieties originate from the Netherlands and countries like China, Turkey and Austria. We carry out regular checks in these countries. So, you are always assured of undisputed quality! Get in touch Put me in touch with a thatcher!