1833 Steven Verhoek
It is the year 1833 when founder Steven Verhoek is born. Almost 30 years later, in 1860, he decided to expand his work as a farmer with a job as a reed cutter. That marks the very beginning of the company Verhoek Riet as we know it today.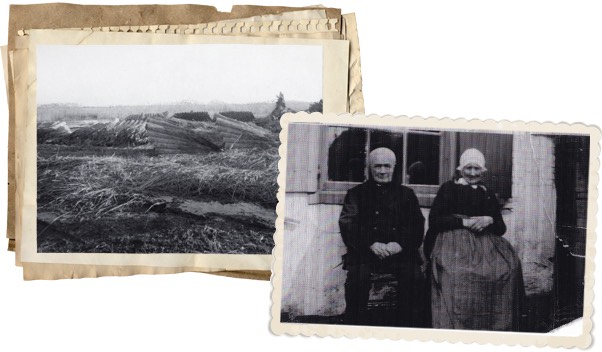 1866 Berend Verhoek
The son of Steven Verhoek, Berend, soon became involved in the business. He mainly cut reeds with his father in nearby places such as Kampereiland, Wilsum, Blankenham and Vollenhove. In 1888, Steven and Berend established the first workshop on Oosterkaai in Genemuiden. There, they will produce their own reed mats.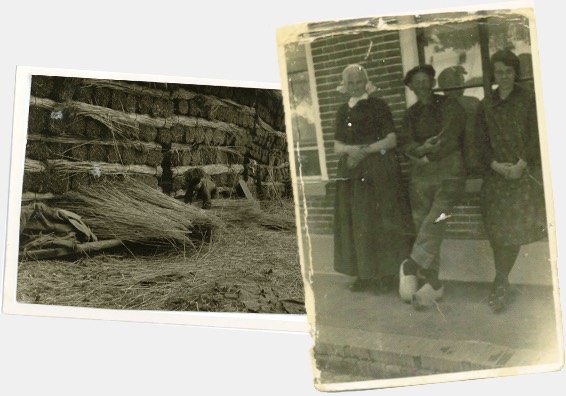 1901 Dirk Verhoek
At a young age, Dirk Verhoek got the chance to lease reed land on Schokland with his father, Berend. He leaves for the island every Monday at dawn, returning on Saturday with a full boat. This is how he harvests reeds for years, which he then sells to manufacturing companies and thatchers.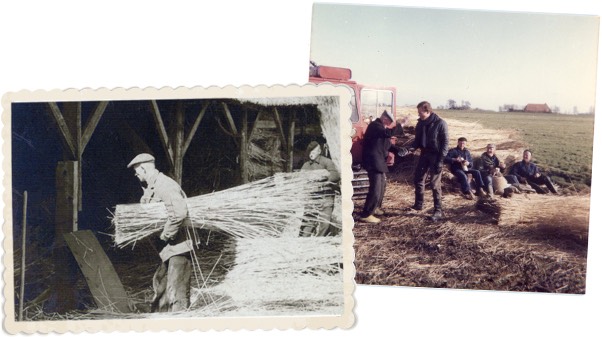 1930 — 1938 Steven, Berend, Arent & Klaas Verhoek
After the war in 1945, Dirk's children Steven (1930), Berend (1932), Arent (1932) and Klaas (1938) also started working in the business. After a while, Arent decides to start for himself as a dairy farmer in Friesland. The other brothers continue working on the reed farm and run two dairy farms in Genemuiden. In 1975, they took over the reed farm completely before forming a partnership with the dairy farms in 1983.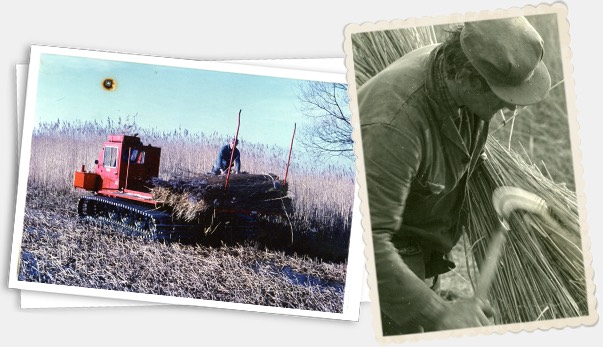 1968 Bart Verhoek
The son of Klaas, Bart Verhoek, soon became involved in his father and uncles' business. For years, people farmed on Kettingweg and sorted reeds at the blockhouse on Zwolsesteeg. Later, the men at Kettingweg laid the foundation for Verhoek's current location. There, they built a large, dry storage shed in 1991 to create additional space for the reeds from Austria. In 1997, Bart's uncles bid farewell to the company, after which father Klaas handed over the baton entirely to Bart in 1999.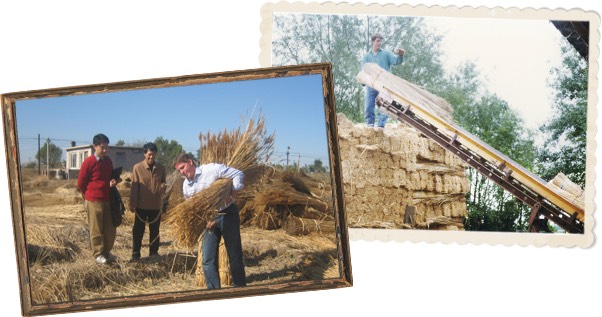 Future Kasper Verhoek
During the takeover in 1999, the dairy farm was sold, and father Bart decided to focus entirely on Verhoek Riethandel. It is up to the sixth generation to continue the business successfully. Meanwhile, Bart's son Kasper Verhoek (1991) is already preparing for this future task.