Fire retardant thatched roof
Is your property within 15 metres of the plot boundary? Then your roof must not be a fire hazard (Article 2.71 of the 2012 Building Decree). You can have the roof impregnated with an approved fire retardant to meet this requirement. We have been using the European-approved flame retardant, "Flame Away", for this purpose since 1998. A Teflon coating encloses this flame retardant to retain the action of the flame retardant for a long time. This coating makes the roof easy to keep clean and better protected against moisture and algae growth.
IIs the coating not #harmful to the thatchreed?
Some flame retardants can be harmful to thatchreed. This is why we deliberately work with "Flame Away". This product has excellent fire-retardant properties and does not corrode thatchreed. The prerequisite is that the coating is applied correctly. Above all, this should not be done too thickly and should occur after covering the thatchreed. If Flame Away is appropriately applied, it is absolutely not harmful and actually provides some significant benefits to your thatchreed.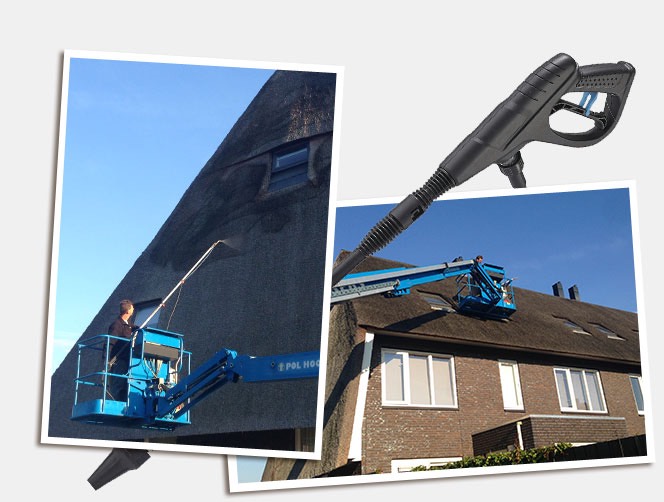 Flame Away is...
User-friendly
Free of solvents or other unauthorised substances
Colourless and odourless
Does not affect characteristic properties of thatchreed
Strongly adheres to the substrate
Hard-wearing
Non-leachable within 5 to 8 years
An enemy of mosses and algae
Positively affecting the life of your thatchreed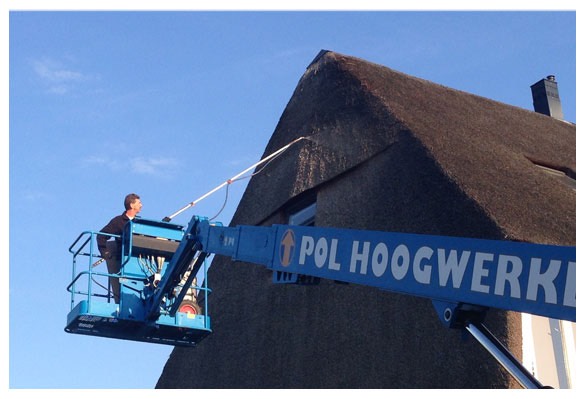 Interested? Enquire about the possibilities. We will be happy to help you!