Our thatch
All our thatch is thoroughly selected and tested by us. We examine the soil and water and have regular consultations with the grower. We also check whether the responsible thatcher cuts the thatch low to the ground, stores it properly, dries, cleans, and sorts it correctly. This way, we can always guarantee outstanding Verhoek quality.
China
Since the year 2005, we have also imported Chinese thatch. This thatch comes from a beautiful natural area in northern China, where we have found several reliable partners. They share our ideas and are incredibly driven. Over the years, other parties were also convinced by the Chinese thatch. Meanwhile, China has become the largest supplier of roofing thatch in the Netherlands.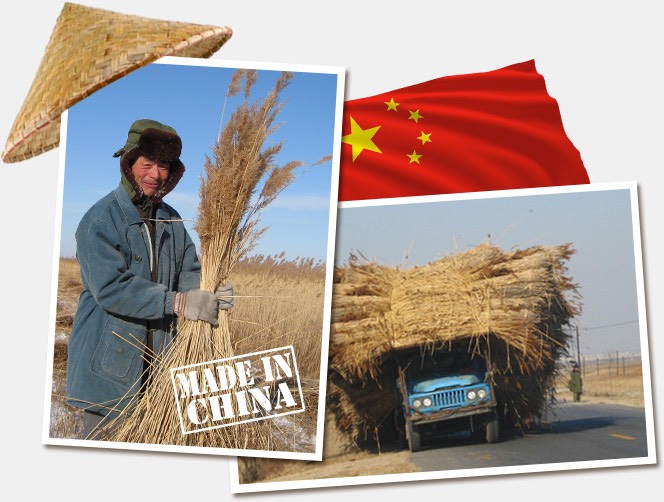 Netherlands
Many thatch traders started with Dutch thatch. We, too, have been working with Dutch thatch for over 150 years. We used to cut the thatch ourselves and concentrated mainly on thatch from the Wieden, Weerribben and Kop van Overijssel regions. Today, we supply thatch from different places in the Netherlands. In doing so, quality is always more important than quantity.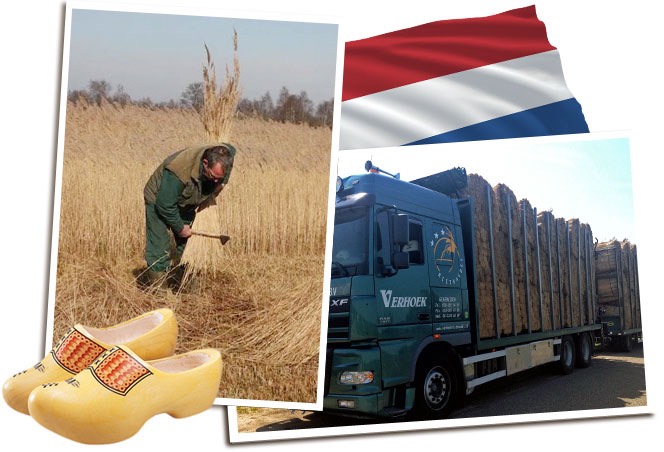 Turkey
Since the 1990s, there has been an increasing demand for thatch. Therefore, we decided to expand our sourcing to Turkey. This diverse country has several areas where large quantities of thatch grow. Because of the varying product qualities and idiosyncratic corporate culture, a lot of effort is required on our part, but the result is worth it: Top-quality Turkish thatch!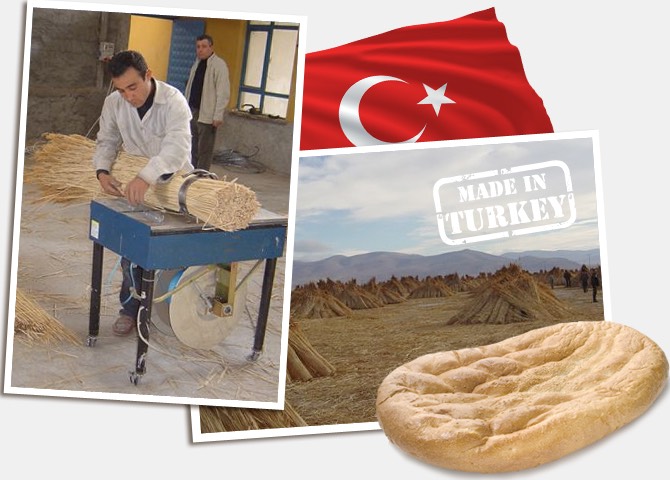 Austria
We have been importing thatch from Lake Neusiedler in Austria since the 1960s. This area is known for its fantastic flora and fauna. Clean water and sparse, gravelly soil provide the ultimate growing environment. This results in a hard and high-quality thatch suitable for producing large quantities of roofing thatch.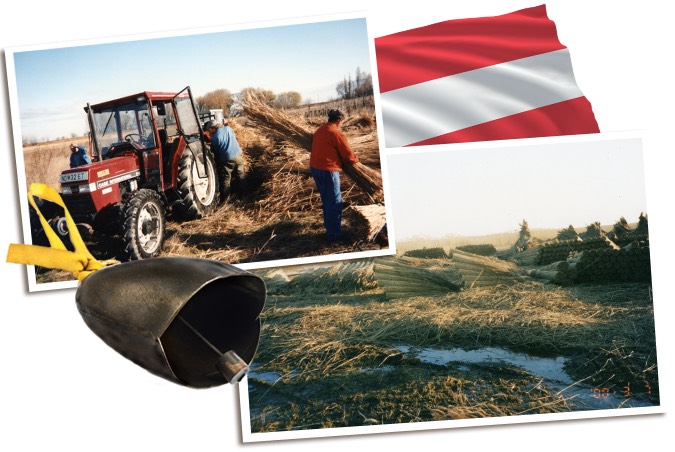 North Germany and Denmark
Northern Germany and Denmark are two major reed suppliers. However, much of the North German and Danish thatch you buy in the Netherlands has a limited length. This is because the long thatch is used locally to build thick roofs. This leaves the shorter thatch varieties. Verhoek takes excellent care to ensure that the proper thatch is harvested for the Dutch market.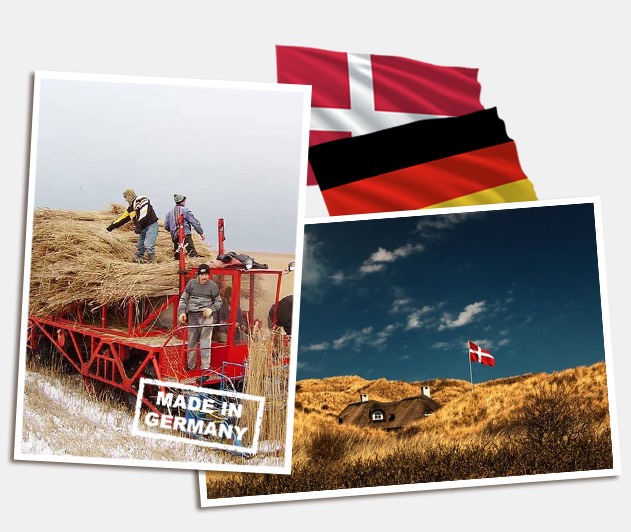 Romania and Ukraine*
Thatch from Romania and Ukraine grows mainly in the Danube Delta. Most of the area is in Romania, and a small part is in Ukraine. Because the Danube Delta empties into the Black Sea, it is vital to ensure the thatch is not cut in salt water. Thanks to our long-standing contacts, we now know which areas are suitable for harvesting for roofing. Characteristics of Romanian and Ukrainian thatch are the somewhat dark colour with an occasional faint red glow.